If you managed to read our post from last week you would have seen that Fathers Day is just around the corner, 20th of June to be exact. If you add on a week for shipping it doesn't leave much time to find that perfect gift for Dad.
One idea for Father's Day is our huge 801 Totally Amazing Dad Jokes book compiled and created by a couple of comedians, Corin Healy and Heta Dawson. It's called Totally Amazing Dad Jokes.
From the 3rd to the 5th of June we have this book FREE on Amazon kindle. Go and download your free copy today!!
If you like the ebook you can consider buying Dad the paperback. With Amazon Prime shipping it should still be delivered in time for Fathers Day.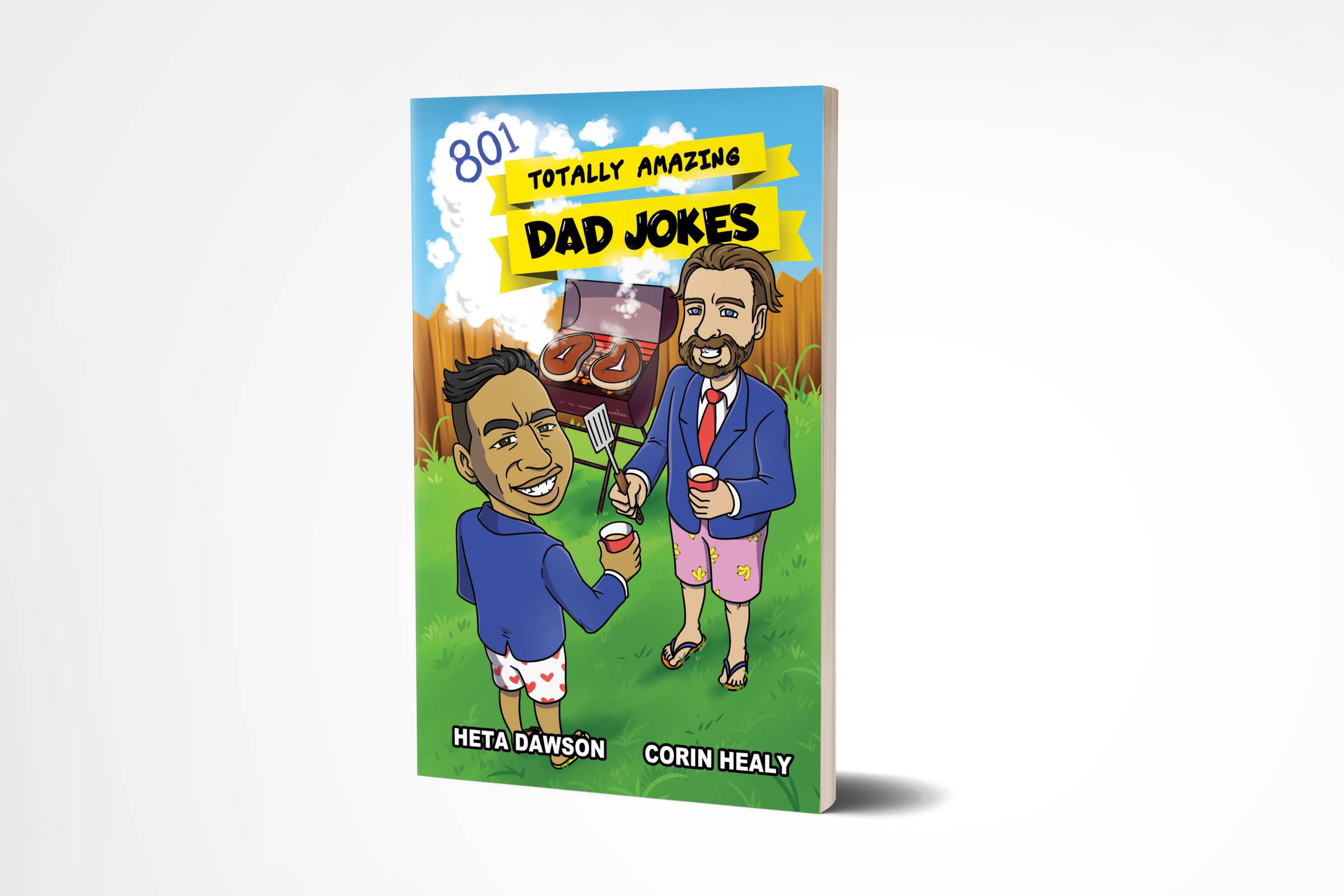 The other Dad joke book we have is a lot smaller coming in at the 200+ mark by the Author that has compiled most of our Konnectd Kids Joke books, Andre Francis. He has compiled or created jokes so terrible that they are terribly funny. Take a look at Andre's Totally Awful Dad Jokes.
We also have a very special offer on some gift items from our sister store 'Konnectd Gifts' Hot off the press we have just released our 'Shadow & Shine' personalized Black stainless steel watch in time for Fathers Day.
We have a launch special (while stocks last) with 25% Off – $20 discount off this great quality watch that you can get engraved with a special message for Dad.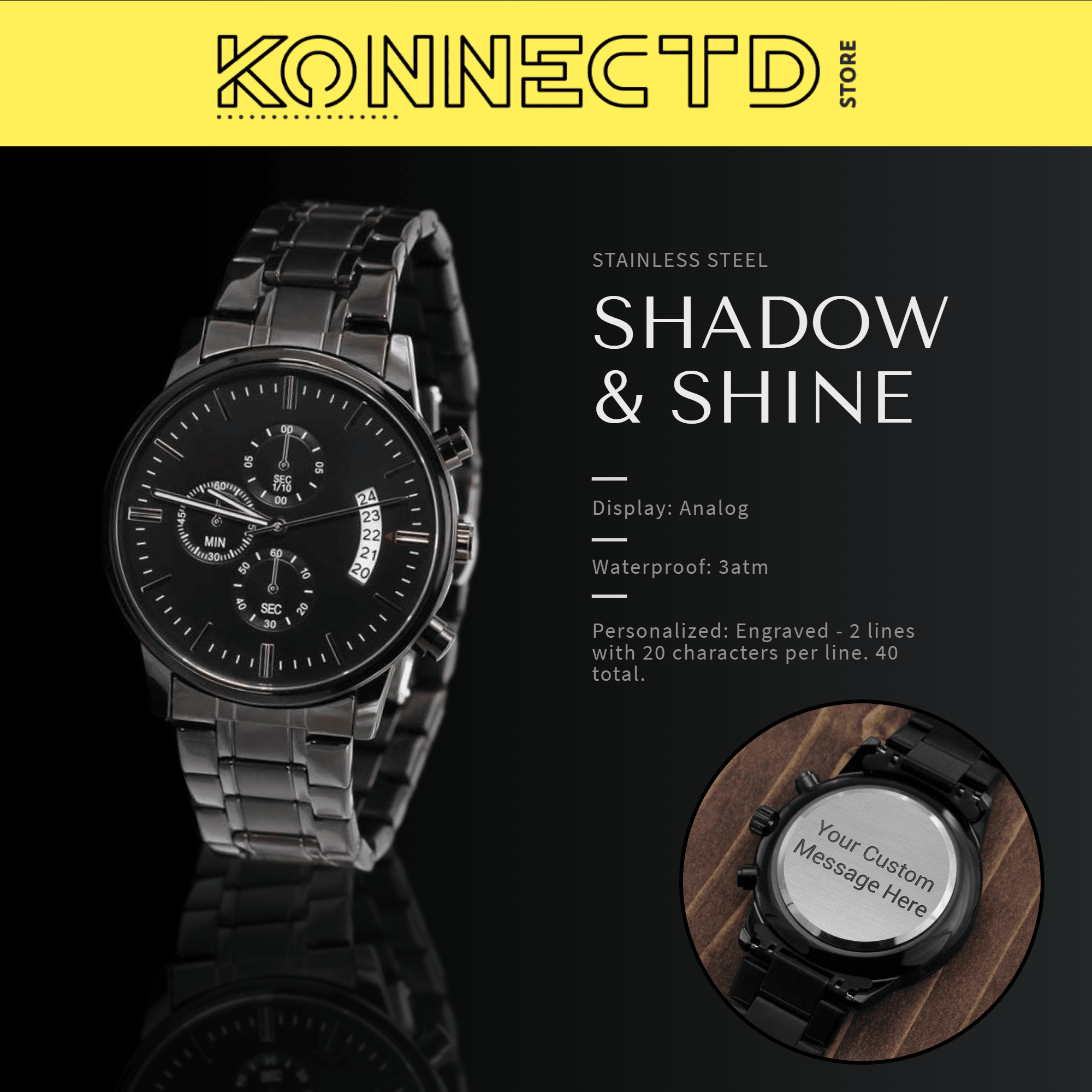 You can also check out our Konnectd Store on Etsy where we have embroidered caps, tumblers, personalized keychains and even engravable stainless steel crosses to celebrate family and faith for Fathers Day.

Thanks for considering our books and products for Fathers Day.