A couple of weeks ago we posted about the launch of our Konnectd Kids Dinosaur activity book for kids aged 4 to 8 on Amazon. Let me tell you creating an activity book is a lot more effort than we originally thought. I mean, how hard can it be to just create some coloring pages, word finders, dot to dot, drawing challenges and mazes? Well as it turns out, it's actually hours and hours of effort!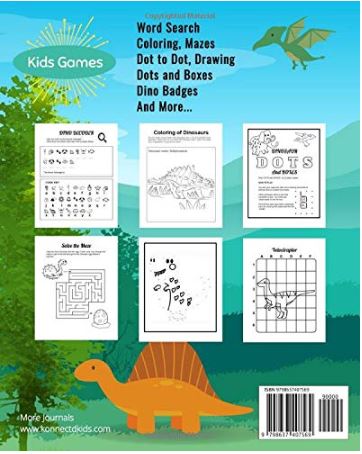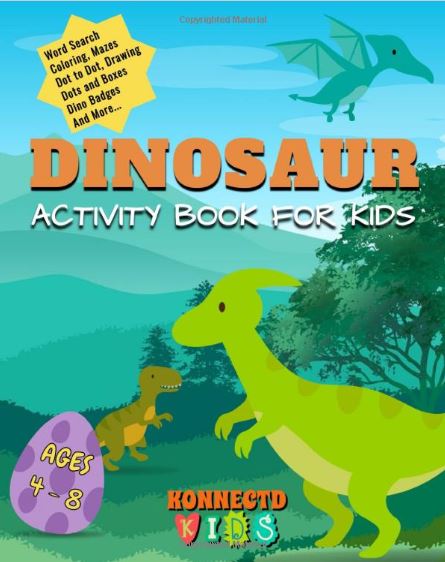 This week we got a notification from Amazon that our activity book had received a new release best seller rating under the Mazes category for children's Activity Books. To say we at Konnected Kids were ecstatic was a bit of an understatement. There were a lot of virtual high 5's in the team. Virtual because we are all sheltering in place.
It's definitely an interesting time to be publishing books at the moment with Covid19 having a huge impact on what people are buying.
If you are like me you are trying to do your 9 to 5 from the home office as well as juggle the kid's schooling by giving them support with the work set by the teacher. Having something like an activity book is a great time filler than you can give them when they need your help with work but you have an important phone call to finish.
If you are looking for an Activity book we would love it if you gave our Dinosaur Activity book a go. Its currently on selling for an introductory launch price of $6.95. Please note printing and dispatch times are a little delayed at the moment so please take this into consideration. Click HERE to add it to your Amazon cart.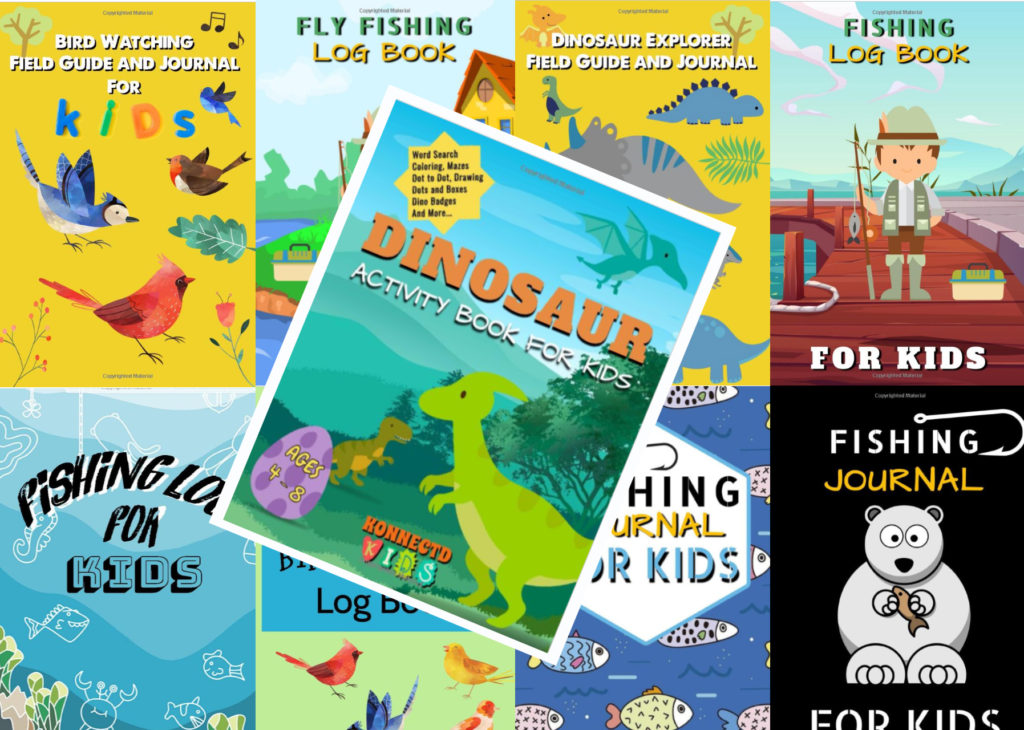 We also have a variety of logbooks for kids from fishing to bird watching that may be of interest since we are hopefully soon able to leave our shelter in place orders and start returning to normal activities like fishing.
Take a look here at our Journals and notebooks for kids. If you are interested in notebooks for the parents then we also have a range under our Konnectd Supply brand and these are also available on Amazon.
Thanks for everyone's support and if there is a Journal or an Activity book that you would like us to make then please let us know in the comments below.